I was so happy when I first found out that there was going to be a brand new Apple store opening up on the strip in Waikiki and even more happy when I moved into town. Now that I live in town I am a literal 5 minute bike ride from the Apple store. I'm ecstatic about this store.
I live streamed the event and you can find the videos and photos below:
Here the priest blesses the opening of the Apple Store, this tradition is common in Hawaii.

In line waiting for the store to open:

Walk through of the New Apple store:

Sofie, aka macratlove, was the first official person to enter the store.

Sofie, first in line:

Ryan Ozawa, second in line after stalking last nights filming of the new LOST episode.

Sporting my Chi.mp hat:

Neenz, the brain behind Guy Kawasaki's latest creation Alltop.com: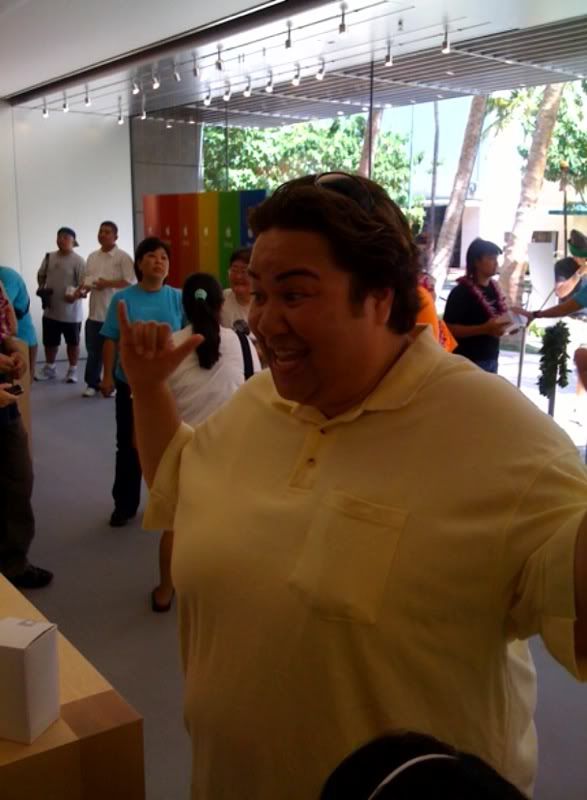 ---
---
---
---
---
---
---
---
---
---
---
---
---
---
---
---
---
---
---
---
---
---
---
---